P-books, E-books & H-books
Printed books
The ITM Library holds over 25,000 printed books. All books (but also unpublished documents and selected journal theme issues) are included in the electronic ITG Library Books catalog incorporated in the EDS Discovery Service.
Most of these books are arranged by subject in open access on the library stacks in the reading room. They can be taken freely for consultation, but should be left on one of the reshelving tables after use. ITM staff can borrow books for a period of up to four weeks. ITM students can borrow one book at a time for a period of two weeks.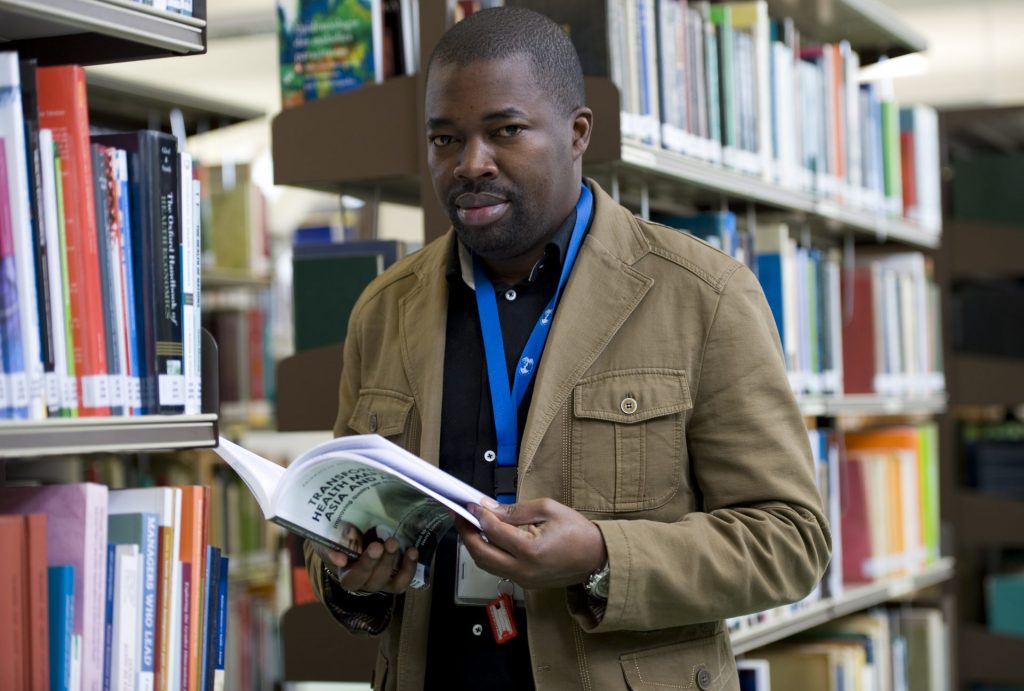 Hybrid books
An increasing number of books are now available to the ITM Library in both digital and printed format. In this case both formats are referred to in the ITG Library Book and Document Holdings catalog, with document type listed as "Book-H".
Electronic books
The ITM Library gives access to several thousands of electronic books (e-books) from various publishers and collections. Many are freely print- and downloadable, others are restricted to a limited number of simultaneous users or pages per session. For new developments check the ITG Library Newsletter. Most of the available e-books are included individually in the ITG Library Book and Document Holdings catalog, with the document type listed as "Book-E".
'Missing' books
Some of the books listed in the ITG Library Book and Document Holdings catalog cannot be found on the library stacks. These may be held permanently in the research departments or in the library's archival store rooms. Other books may have been borrowed temporarily by ITM staff. This can be verified at the library counter. Journal theme issues or supplements included in the catalog are classified together with the regular volumes in the serials collection.